My girl friends and I were talking about lip colors few weeks ago. Personally not a fan of lip stick because I have really sensitive lips, they chapped easily. Lip balm is essential. Merely, chapped lips does not stop me from trying new products. Who knows that I might get something suitable one day.
Thanks to the Butterfly Project. Here's my latest favourite lip color by Bourjois. If you're looking for a natural or a fresh daily look makeup, try these beautiful colors.
Bourjois Rouge Edition Souffle de Velvet creates a veil of matte, elegant and discreet lip color. It is very soft and moist. Surprisingly, it provides softness and hydration up to 10 hours which is a total bonus, is as comfortable to wear as a balm.
I used to apply a thick layer of lip balm for protection, I don't know which ingredient that might trigger skin sensitivity. But now, I can skip the base and apply Souffle de Velvet.
Please do not too much apply too much Vaseline or lip balm as base if you insist on a lip protection. Bourjois Rouge Edition Souffle de Velvet range is rather smooth and light, the color might not appear on heavy balm.
Souffle de Velvet reconciles colour and comfort. It true that I don't feel any greasiness or stickiness after applying. My skin is rather pale and yellowish, a soft orangey red like #08 Grand Cru matches a typical Chinese like me.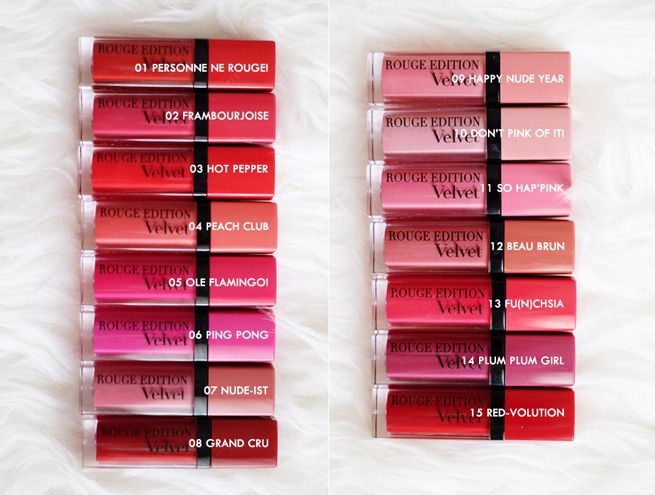 Bourjois Rouge Edition Souffle de Velvet range is rather affordable which cost you RM45.90 each. Find more about Bourjois here.
Follow my instagram or snapchat @bendan_km for more updates. Love you darlings! ♥